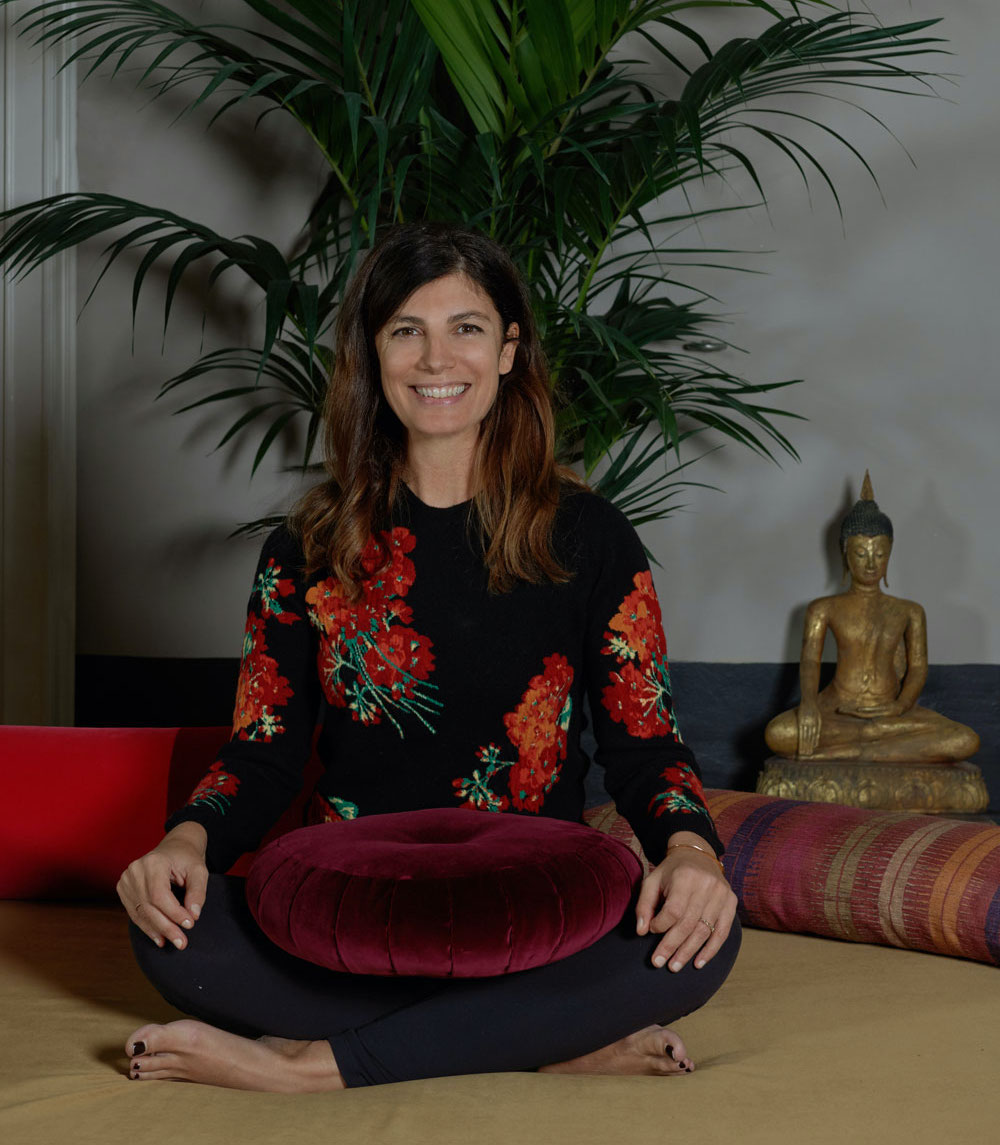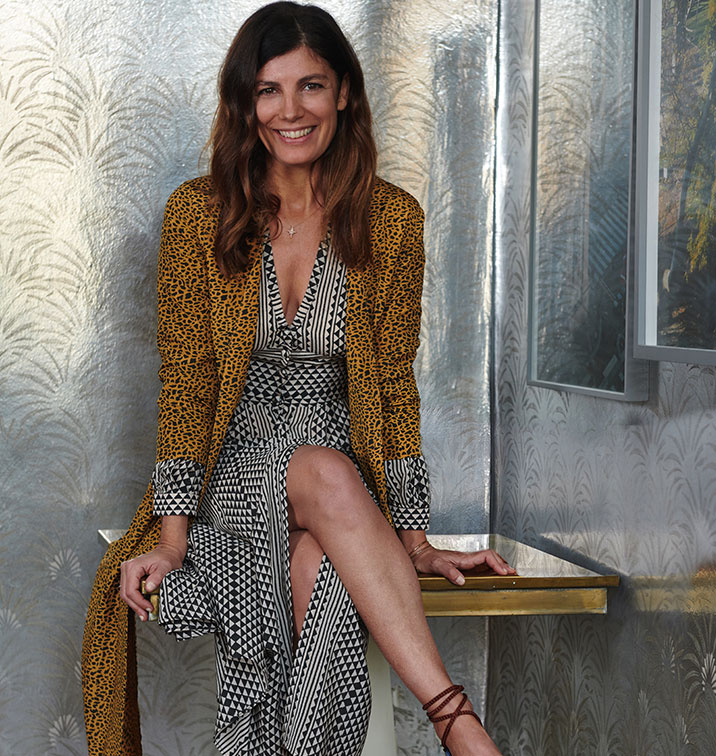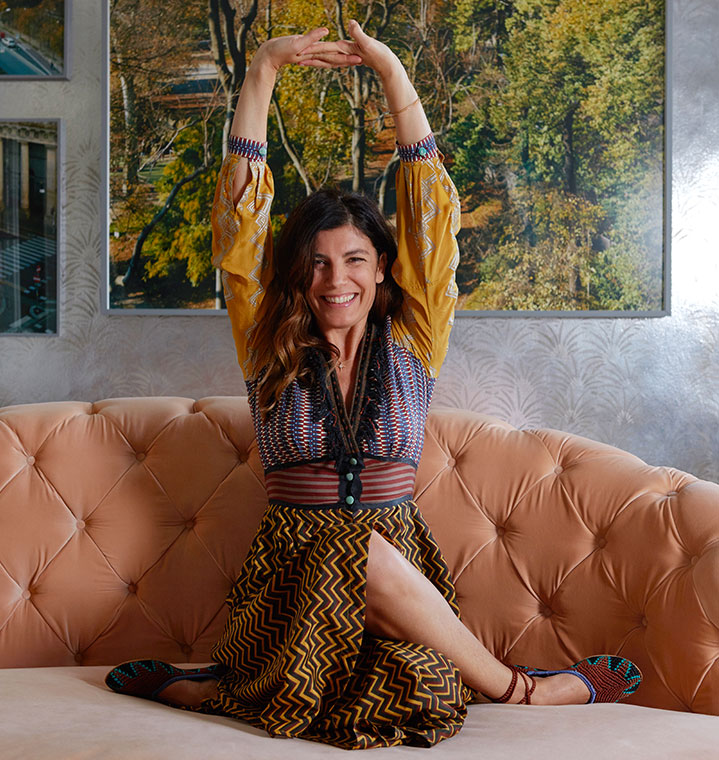 " I always wanted for my home to be my temple and to create objects that blend functionality and aesthetic to help achieve that. It has always been important for me to pause, breathe and connect in this increasingly hectic world. These are the teachings of my life in India: make your home a studio and temple and stay connected to your inner self with a daily routine. With my collection I hope to bring some soothing into people's frenetic lifestyles." Selvaggia Alazraki
Selvaggia hopes to make the practice of deep breathing, mindfulness and meditation more accessible by bringing the tools out of the closet and into the living room.
Our stressful daily lives generate too much compression in our spine, which affects our breathing and our general state of well being.

The bolster, or zafu pillow, becomes an instrument for effortless joy, using gravity as a means for elevation and expansion.
The textiles which Selvaggia purchased during her extensive travels make these pillows and bolsters beautiful objects, adding aesthetic to the function.

The cushions come with a detailed illustrated user guide with several examples of positions for the yogi and the novice alike. More positions are to be found online whilst meditation music and coaching will soon be available on a dedicated app.

Milan born and raised Selvaggia has fifteen years of experience working as a stylist for brands such as Gianfranco Ferre', Marie Claire and Flair.

Alongside her styling career she completed extensive yoga instructor training in Florence, over three years. She then spent a year in the Himalayas and Pune where she was blessed to experience the teachings of BKS Iyengar.
Iyengar discovered and taught thousands of followers that props, like bolsters and zafu pillows, help achieve instant spine relief and they open the body helping to create space within us.

Now based in Milan Selvaggia designs her collections, inspired by the teachings of her life in India, harmonising colours with textures and handmade finishings, whist maintaining the dexterity and weight needed for the yoga practice.